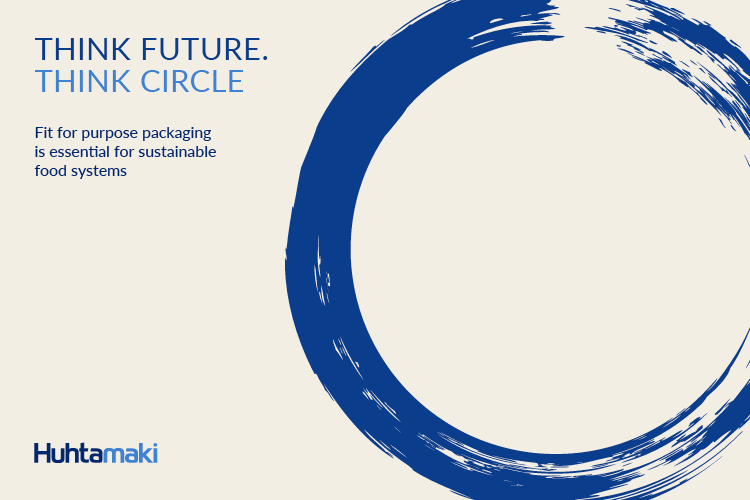 Join the conversation on how sustainable packaging can protect food, people and the planet.
Thursday 11 November 2021 at 11.00 EST (US Eastern Standard Time) (17.00 CET (Central European Time))
Think Circle is a forum designed to enable a lively and open discussion of the issues, challenges, and opportunities in sustainability and circularity. The panel is composed of global leaders in academics, governmental organizations, industry associations/advisors and packaging companies.
Our fifth Think Circle event looks at the importance of fit for purpose packaging in building sustainable, safe and hygienic food systems.
This virtual roundtable will be moderated by award-winning journalist and author Anu Partanen.
The Think Circle panelists in this event:
Matthew Daum, Director, School of Packaging, Michigan State University
Natha Dempsey, President, Foodservice Packaging Institute
David Feber, Partner, Packaging Service Line, McKinsey & Company
Ann O'Hara, President, Huhtamaki North America
Rosa Rolle, Senior Officer, UN Food and Agriculture Organisation
The deadline for registration is Wednesday 10 November 2021. We will send you the link for the virtual roundtable closer to the event.
Think Circle is an initiative launched by Huhtamaki on its 100th anniversary. We believe in protecting food, people and the planet, and making a positive contribution through everything we do. Think Future. Think Circle. ©