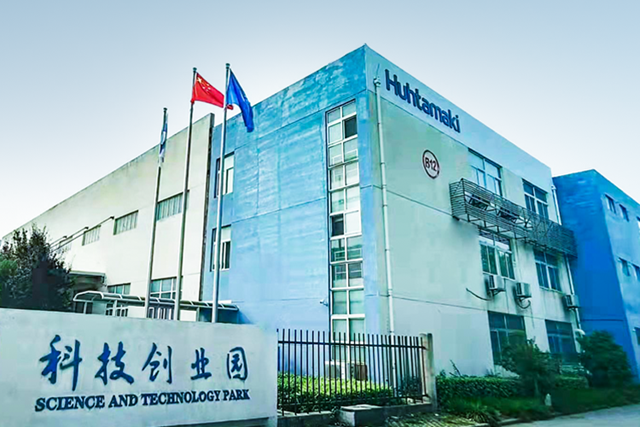 In line with our growth trajectory, we continue to grow our core businesses through organic investments, mergers and acquisitions. We maintain essential technologies and customer relationships in addition to a global geographical footprint, to target both organic and inorganic growth. As 45% of total global GDP growth is set to come from Mainland China and India by 2030, these two are important geographies for the future of Huhtamaki.
It is projected that the next billion consumers will come from emerging markets. These consumers will expect packaging to be innovative, individual, and sustainable. As part of our strategy, our efforts are concentrated on performance, productivity as well as digitalization, to venture into new business opportunities created by evolving consumer lifestyles.
To better serve both existing and new customers in China, we acquired Jiangsu Hihio-Art Packaging, a leading manufacturer of paper bags, wrapping paper and folding carton packaging. The acquisition expands our product portfolio and strengthens our position as a leading foodservice packaging provider in Asia.
"As a multinational company that has been operating in China for over two decades, we welcome the increased focus on sustainability by the government, as well as the moves by brands towards more sustainable solutions." explains Angela Huang, Vice President, Strategy and Business Development, Greater China at Huhtamaki.
In India, we maintain a trend-driven focus due to the country's sizeable young population, attractive export location, and technological potential. The next breakthroughs in this market include, for instance, increased focus on sustainability and recyclability as well as advances in smart packaging – from interactive packaging, augmented reality and safety standards to supply chain traceability.
"Our activities in India focus on driving cost competitiveness to ensure that sustainable packaging solutions remain affordable for all." says Vinit Mahadevan, Vice President, Strategy and Business Development, India, SEA and MEA at Huhtamaki.
Huhtamaki's 2021 Annual Report, to be published on March 1, 2022, contains more information on our investments in growth and competitiveness.