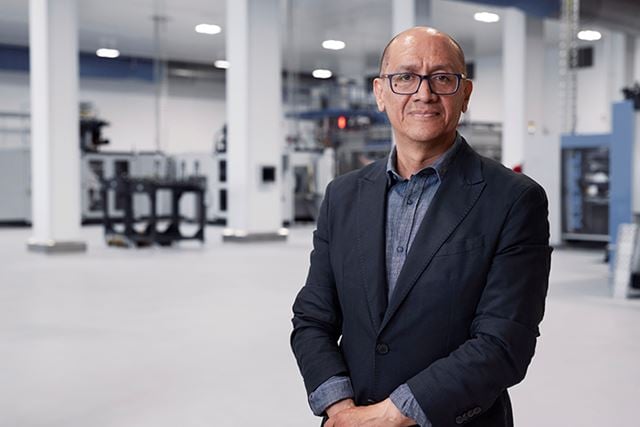 Fiber packaging has existed for years, but what difference do we make?  At Huhtamaki, packaging innovation plays a pivotal role in achieving sustainability. Our developments in fiber technology demonstrate how we contribute to both circular and low-carbon systems. To harness fiber's full potential, we are taking this renewable material to a whole new level.
"The technological complexities are that time is our enemy. Plastic has had the time to evolve over decades. Fiber material does not have this time, and we need to move quickly. We believe that fiber is the material for the future, and this is what keeps our team motivated to create sustainable solutions," says Christian Niemarkt, Fiber Technical Development Manager.
We combine our expertise and deep understanding of the industry and consumers' needs with high precision, cutting-edge technology to design and innovate fiber packaging that is food-safe, sustainable and with superior functionality.
"When we talk about Huhtamaki technology, we are referring to complex technology. We are leading the development of fiber with our technology, creating products that require ultra-precision tolerances of up to tenths of millimeters."

says Francisco Galindo, Head of Technology, Fiber Foodservice EAO at Huhtamaki.
In addition to these capabilities, Huhtamaki has vertically integrated systems to accommodate better transparency and faster results. Christian, says that as an advanced manufacturer, Huhtamaki can handle everything from start to finish. "We have our own product developers designing packaging, mechanical engineers developing new fiber machines, and salespeople connecting to the largest customers worldwide," he shares.
Our commitment to developing viable, scalable solutions enables Huhtamaki to deliver sustainable options and to play a greater role in advancing a circular economy. Through our Fiber Solutions, we are playing a greater part in advancing a circular economy. We are redesigning the future.
Find out more about Huhtamaki Fiber Solutions - The Future Redesigned