Huhtamaki in brief
With 100 years of history and a solid Nordic heritage, today Huhtamaki is a key global player in food on-the-go and food on-the-shelf packaging solutions. Our business model is to convert raw materials into safe, convenient, and fit-for-purpose food packaging for consumers, thereby supporting food availability and at the same time reducing food waste. Huhtamaki operates in 37 countries and 116 operating locations around the world. Our 19, 000 employees are working to deliver smart next generation packaging.
Our products offer consumers convenience, food safety, food availability and food waste reduction. We use three key technologies and packaging types: paperboard conversion for food packaging, molded fiber packaging and flexible packaging. Mastering three distinctive technologies that we split into three business segments, we develop and make packaging that helps great products reach more people.
Huhtamaki Group has its head office in Espoo, Finland and the parent company Huhtamäki Oyj is listed on Nasdaq Helsinki Ltd.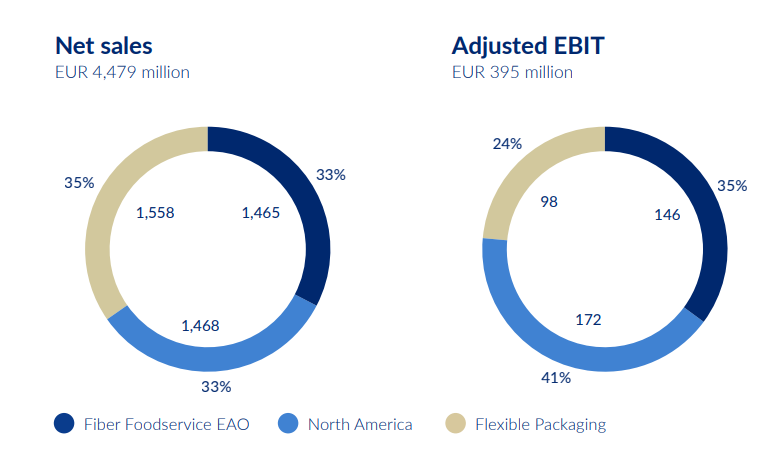 Why invest in Huhtamaki?
Huhtamaki is a market and technology innovation leader for essential packaging, creating value through:

Attractive portfolio of sustainable core businesses to capture strong underlying market growth

Technology innovation to capture value-added sustainable innovation opportunities as the industry shifts to circularity

Step-up in operational performance to secure competitiveness in short and long term

Strategic capabilities to win today and in the future
Our long-term ambition is to achieve 5-6% annual organic growth
All together about 70% of our business is in the fast-growing emerging markets, and in North America
We have major brand owners with high growth agendas as customers: Large global customers account for approx. 30% of our net sales
We have resources to follow our customers and expand geographically
We have increased our focus on innovations and invest in expanding our product offering
We have proven financial and operational track record and resources to continue growing
Net sales growth from EUR 2,236 million in 2014 to EUR 4,479 million in 2022
Adjusted EBIT growth from EUR 175 million in 2014 to EUR 395 million in 2022 – EBIT margin 7.8% in 2014, 8.8% in 2022.
We have a strong financial position, we aim to keep our Net debt / Adjusted EBITDA in the ambition level of 2-3 (2,5x at the end of December 2022)
Stable and growing dividend: our ambition is a payout ratio of 40–50% of EPS