Community involvement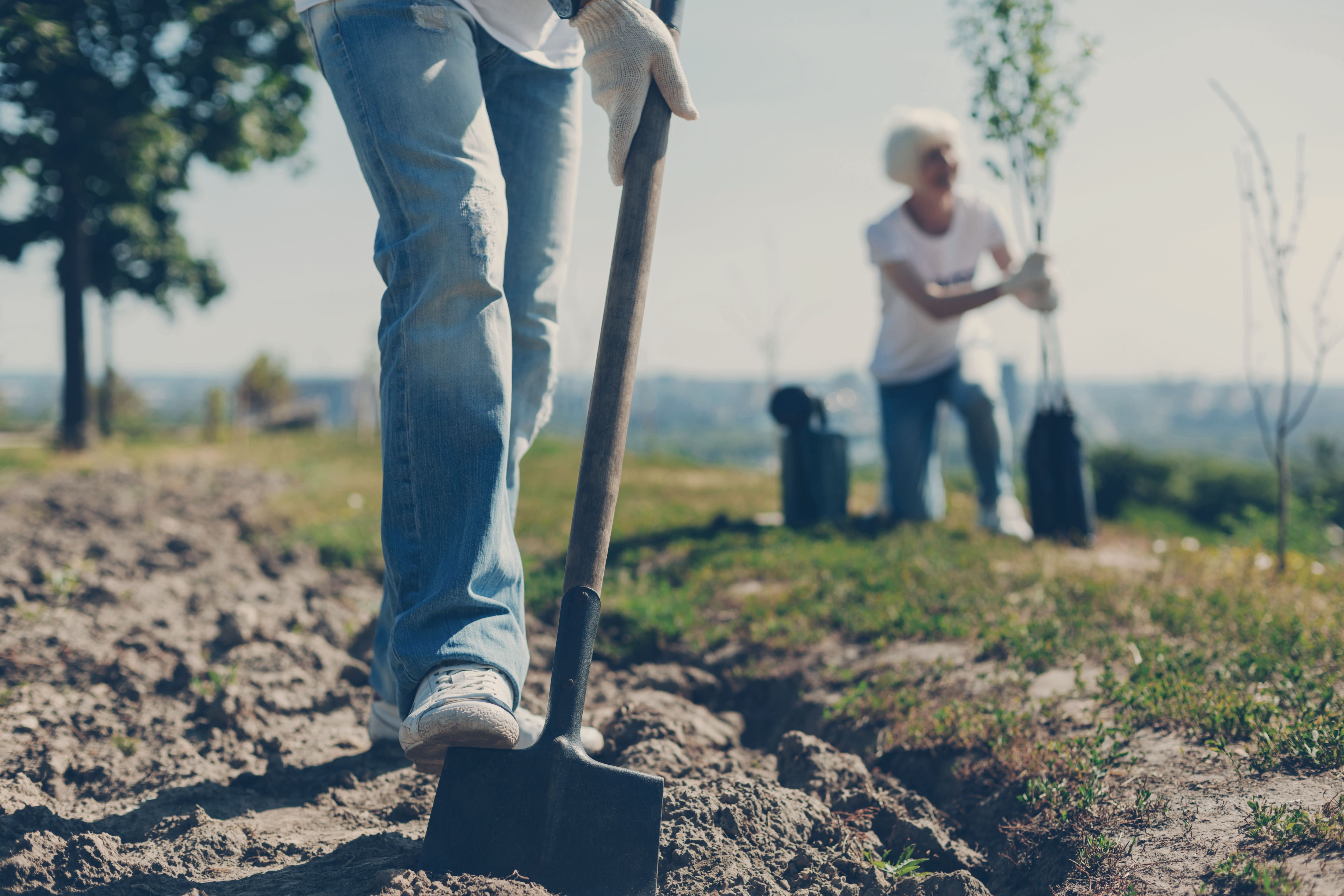 In line with our purpose of protecting food, people and the planet, we are committed to being a good corporate citizen, with a positive impact on the communities we operate in globally. As part of this, we have developed a philanthropic approach through which every year we encourage our local operations to donate money, time, and products to make a difference where it matters locally.
Our community involvement strategy reflects our commitment to advance the UN Sustainable Development Goals, and our own 2030 Strategy. Our efforts can broadly be classified under three priority areas:
Driving the development of a circular economy
Having a positive impact on the local communities we operate in
Supporting acute emergency relief efforts
Activities are governed either at a local (site-based), regional or global level based on the size of the project and/or donation. While the majority of activities are typically carried out locally, the year 2020 marked a special year, with Huhtamaki's latest series of global donations totaling EUR 3 million, on top of its usual CSR-focused activities and charitable contributions. Two of the funded projects continued also during 2022.
Driving the development of a circular economy add_circle_outline
Addressing the environmental challenges that we face relies on our ability to foster innovation and drive systemic change. To support such innovation and progress towards circularity, two of the three projects that Huhtamaki donated to as part of its 100-year anniversary focused on improving waste management and product end-of-life treatment.
Huhtamaki and WasteAid
Huhtamaki and the international charity WasteAid started a two-year partnership project in 2020, which continues into 2023. As part of this Huhtamaki-funded project, WasteAid has delivered education and training on waste management and circular systems in South Africa, Vietnam and India, and developed a Circular Economy Network to help accelerate knowledge sharing and innovation among stakeholders in the three countries. This was complemented by an online platform for learning, sharing best practices and support for community-based resource and waste projects worldwide.
A central part of the project was WasteAid's Zero Cities Challenge, which was initially launched in 2021 and continued in 2022. The aim of the initiative was to find six entrepreneurs with innovative ideas to increase the recovery and reuse of waste. Over a hundred entries were collected, ranging from food waste recovery and refill solutions to apps connecting waste collectors with households. Out of all the entries, 36 entrepreneurs were selected to receive business incubator support to go through an intensive, 8-week business support program. A final pitch to industry experts was held in each region, after which six winners were chosen and each awarded EUR 10,000 for their concept.
Support for the winners to develop their business concepts further continued during 2022. In each of the project countries, Waste Aid organized an event on the circular economy and the opportunities to make it a reality. The events gave the Zero Cities Channel winners an opportunity to present their business concepts, network with brand owners and industry representatives, and talk with exhibitors working with circular economy initiatives. Additionally, WasteAid developed a Technical Toolkit that includes guidance on waste processing technology, business finance, and health and safety. The Toolkit is available for all waste entrepreneurs in the Circular Economy Network.
Thus far, the impacts from the winning concepts of the Zero Waste Cities Challenge are:
Over 300 tonnes of plastic diverted from landfills and brought back into production per year
Potential CO2 emissions reductions of 1.8m metric tons, if materials are brought back into production.
More than 87 tonnes of food waste diverted from landfills per year
25 new jobs and livelihoods created, with 75 workers connected to formal markets
The Mithi River project
In 2022, Huhtamaki continued the last phase of its funding of a project that aims to stop the flow of plastic from the Mithi River in Mumbai into the Indian Ocean. The initiative, which was initially kicked-off as part of the 100-year donations, was a global partnership between VTT Technical Research Centre of Finland Ltd, RiverRecycle and Earth5R. The project uses emerging technologies to collect plastic waste, and has sought ways to valorize it by turning it into valuable fuels, chemicals, fertilizers and bioenergy.
In all, Huhtamaki has donated EUR 600,000 to fund the development and piloting of a river waste collector, invented by the Finnish cleantech start-up RiverRecycle. The collector is an integral part of RiverRecycle's solution to solve the issue of marine waste, one of the biggest global challenges of today. With Huhtamaki's support, a prototype waste collector was built and tested in Finland. The device was inaugurated in Mumbai in August 2021 and has continued to collect waste from the Mithi River throughout 2022. Huhtamaki's funding secured the operation of the waste collector during the initial trial period of around 12 months. The machine is still operational and will continue to clean the Mithi River in 2023.
In 2022, the daily volume of waste captured from the river varied from one hundred kilograms up to 12 tons, with the typical catch amounting to one ton per day. Around 70% of the waste lifted from the river is biowaste. During approximately the first 400 days of operation during the trial period, the total volume of non-biowaste lifted was about 417,000 kg, out of which about 44,700 kg comprised plastic waste. In addition to bringing environmental benefits to the local community, the project has also helped employ five local citizens from the neighborhood, where the majority of the waste has been generated. These employees have received recognition from their communities for the work they are doing.
The project also provided insights to VTT, the Technical Research Centre of Finland Ltd, on floating waste and its seasonal variations, which can be used to optimize clean-up operations and recycling processes for the future. In 2022, with Huhtamaki's funding, VTT was able to conduct research into how different multi-sensor imaging options are able to detect floating plastic waste, and differentiate that plastic from organic material in a river environment. They also assessed how the separated plastic could be used as a sole feedstock in pyrolysis, a process that aims to convert such waste into industry feedstock. The research results were presented at the Thermosense 2022 conference in Orlando, US, in April 2022 and subsequently published in the SPIE's (The International Society for Optics and Photonics) Conference Proceedings. The findings were also combined with other research results and presented at the 7th International Marine Debris Congress in Busan, South Korea, in September 2022.
Having a positive impact on local communities add_circle_outline
We at Huhtamaki believe it is very important to be present and active in the local communities we operate in through, for example, product donations and volunteering activities. In addition, every year we make direct monetary contributions to a variety of different causes. In recent years, these have been primarily focused on healthcare, sanitation, education, social welfare, and sustainability. In 2022, our units donated around EUR 1.17 million to different local charitable causes globally. Additionally, approximately EUR 81,000 was given as social sponsorship to support e.g. universities, local social welfare initiatives and sport activities.
Huhtamaki Foundation's #CloseTheLoop Initiative
The Huhtamaki Foundation is a charitable trust set up by Huhtamaki, with a view to support the conservation of the environment in India and carry out activities addressing plastic waste. The Foundation inaugurated a recycling plant in Khopoli, India, in May 2022. The recycling plant was set up with a INR 90 million investment as part of the Huhtamaki Foundation's #CloseTheLoop initiative. The plant processes post-consumer multi-layer packaging (MLF) waste to create resin for use in refined compounds that are used for household products in India. Through this initiative, the Huhtamaki Foundation aims to promote packaging circularity in India, especially for the benefit of the communities located near the facility. Closing the loop on waste handling and circularity helps address some of the environmental and social impacts caused by improper waste handling. Learnings from this industrial scale pilot will also enable us to work with others to create other opportunities to ensure that post-consumer waste becomes a valuable secondary material.
The plant has been set up with the intention of achieving at scale industrial recycling and has the capacity to recycle approximately 100 kilograms post-consumer used flexible plastic per hour. The current output yield of the plant is 1,000 kilograms per day which is expected to increase to 1,300 kilograms per day in early 2023. In multi-layer packaging recycling, there will always be some yield loss due to the heterogenous structure of the packaging.
To develop the facility, the Huhtamaki Foundation collaborated with the local community and authorities in Maharashtra, as well as non-governmental organizations and social enterprises. The trust also worked with a number of educational institutions, including Swachh, Stri Mukti Sanghtana, CIPET and ICT.
Supporting acute emergency relief efforts add_circle_outline
Huhtamaki has always supported different acute emergency relief efforts around the globe. For example, during the COVID-19 crisis, our teams sought opportunities to assist their local communities and make a difference where it matters.
In 2022, Huhtamaki Group donated EUR 100,000 through the Finnish Red Cross Disaster Relief Fund to help those directly affected by the war in Ukraine. Donations to the Fund were used to support both people in Ukraine and displaced refugees in neighboring countries. In addition, Huhtamaki Foodservice Ukraine donated to Ronald McDonald House Charities (RMHC) Ukraine, helping to purchase food kits for 250 Ukrainian families in need.
In India, when extreme flooding in the state of Assam forced millions of families to leave their homes and take shelter in makeshift camps and roadsides, our employees volunteered to donate essentials to help those affected. The team helped put together family kits which included blankets, hygiene products, food, mosquito repellents, children's books and sleeping mats. The donation helped to rehabilitate over 75 families across the Goreswar and Tamulpur districts.