Working with stakeholders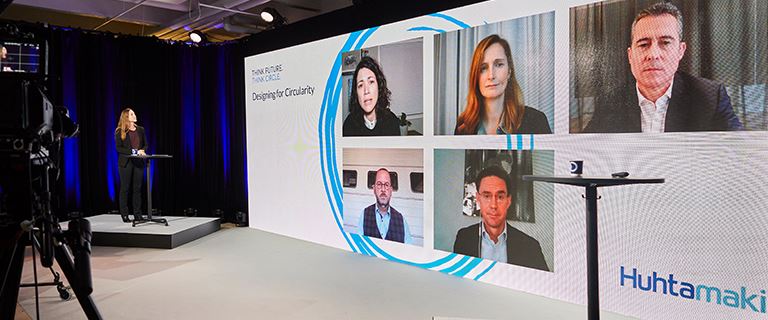 In order to achieve our ambitions, we collaborate with key stakeholders – we believe that no one organization can address the challenges of sustainability alone. Together, we must build a common understanding of sustainable development that considers the balance between environmental, social and economic factors, and is based on fact-based conversations.
We believe that the key for unlocking sustainability is innovation, and in order to innovate, we need partners across the value chain. We want to be an enabler and a catalyst for change, which is why we work together with many different stakeholders in order to be able to deliver on our ambitious sustainability agenda. Innovative packaging solutions are necessary to transform the sector and help solve global challenges.
We partner with stakeholders to address sustainability challenges through innovation and also with a view to creating a common understanding and alignment in terms of what is needed to address these.
In 2020, we played a key role in facilitating fact-based discussions between the packaging industry and regulators to help move the sustainability agenda forward and create a favorable environment for innovation. It is this shared understanding underpinned by fact-based conversations that will drive evidence-led decision-making and avoid unintended and damaging consequences.
As an advanced manufacturer, we are at the center of value chain – co-creating sustainable innovation with many different stakeholders
Think Circle brings stakeholders together
In 2020, Huhtamaki stepped up its stakeholder engagement. We launched the Think Circle initiative, a platform that brings together key stakeholders from across the global food value chain to openly address issues we face as we design for packaging circularity. This platform reflects differing viewpoints from a range of contributors, such as leaders from academia, business, NGOs and other key institutions.
Its aim is to move the circularity dialogue forward, contribute to a common understanding and arrive at breakthroughs that deliver significant progress.
Read more about Think Circle and the stakeholders involved
Addressing stakeholder concerns
Our new 2030 Strategy and sustainability ambition answer many of the issues that our stakeholders are most concerned with. In order to respond to stakeholder expectations, we strive to be:
The most reliable, solutions focused partner for our customers
The safest and most sustainable choice for consumers
The most engaging, motivating and safest workplace for our people
The most attractive innovation and growth catalyst for our partners
The industry's thought leader and respected member of communities