Our approach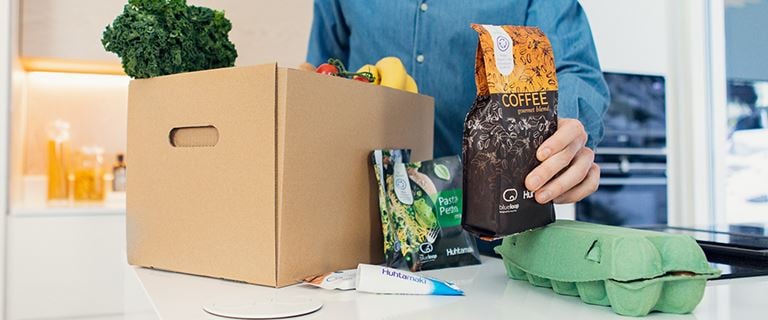 Today's food ecosystem faces serious challenges. 25 percent of global greenhouse gas emissions comes from food systems and one-third of food produced is lost or wasted. This is where well-designed packaging can help, by preserving food for longer, preventing food waste and improving food safety.
Packaging has a fundamental role in building sustainable and resilient food systems globally. But just as with all innovations, there are challenges to be dealt with. Each year over eight million tons of plastic packaging enters our oceans and recycling rates across the globe remain pitifully low.
There is the paradox. On the one hand, society wants to see fewer materials used, less packaging waste and less litter. On the other hand, it also wants safer products, less food waste and a longer shelf life. The debate should not be about more or less packaging. It should be about how we make packaging smarter and more sustainable with better end-of-life management; packaging that considers the full environmental, social and governance impacts.
Our sustainability approach covers environmental, social and governance pillars:
Environmental
Raw materials used
Production process
Product end-of-life
We are driving the transition to a carbon-neutral and circular economy by: using renewable, natural resources, focusing on waste management, ensuring our products are recyclable, compostable or reusable and minimizing our environmental footprint across the value chain by focusing on designing for circularity and promoting sustainable end-of-use for packaging.
Social
Working conditions
Human rights, fair living wage
Local communities
Our social responsibility focus is on securing good working conditions across all our operations globally, safeguarding human rights across the entire value chain, paying fair compensation and supporting local communities through donations, volunteering and sponsorships.
Governance
Global Code of Conduct
Ethics and compliance
Corporate governance and management policies
Our global good governance initiatives include ethics and compliance encapsulated in our mandatory Huhtamaki Code of Conduct. The code of conduct sets the framework for how we operate across the world and ensures we implement compliance in everything we do.